We're in This Together

"Alone we can do so little; together we can do so much." – Helen Keller
Through collaboration and your support, we are helping create a brighter future for communities while ensuring lasting protection for nature. Here are a few of our latest efforts.
---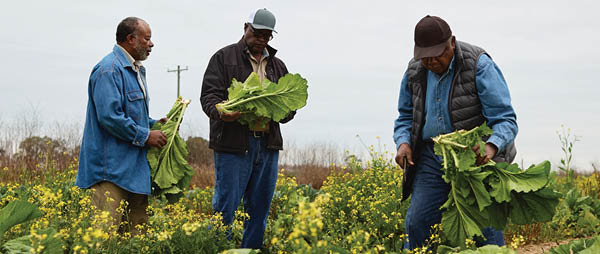 Supporting Black Landowners in the South
Together with Apple, we recently announced an effort to support Black and minority landowners in the South who are striving to scale sustainable land retention, achieve racial justice and advance climate resilience in their communities. Working alongside our longtime partner McIntosh S.E.E.D., the initiative will advance sustainable forestry and improve climate practices that can be scaled throughout the region. Learn more about McIntosh S.E.E.D.'s work and this collaboration via this Apple video and feature story.
READ MORE
---

How Conservation Supports Military Readiness
Did you know that many U.S. military installations where our servicemembers conduct training and testing are in a "chokehold" from rapidly increasing development? Read how conservation is providing a practical solution that benefits the environment, wildlife and nearby communities while creating buffer lands that help ensure the military can continue to perform its mission.
READ MORE
---

Permanently Protecting a Pastoral Jewel
Along the northern edge of Delaware is one of the last remaining pieces of unprotected open space in the Philadelphia-metro region: the 505-acre Granogue Reserve. With its large swaths of farmland, forest, pasture and meadow, this private reserve is a pastoral jewel. Together with our partners, we're working to permanently preserve this ecologically important property, ensuring it remains a sight to behold in an area where open spaces like this are rare.
READ MORE
---
Stories like these would not be possible without support from our donors. If you are inspired, please give today. Your unrestricted donation offers the greatest flexibility for conservation and makes a big impact. Thank you.